Tresaith's Dollymixture Dream, CD, RN, NA, NAJ "Dolly"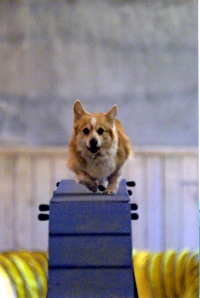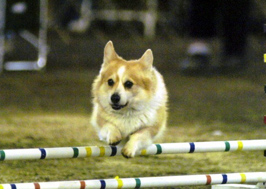 Dolly was Mike's Juniors dog until mid 2006. Mike began as a Novice Junior during the Tarheel weekend in 2000. He very quickly earned enough points to move up to Open Junior. Mike and Dolly qualified for Junior Showmanship for the Eukanuba National in 2003.
Dolly earned her Rally Novice (RN) on July 30, 2007, her NAJ on November 19, 2006, her NA on January 20, 2007, and her CD on March 17, 2007. As you can see, Dolly LOVES agility.